Is it time to take a more flexible approach to the traditional office environment?
Gurpal Virdee, Managing Partner at John Rowan and Partners talks about agile working and why he believes it's time to take a more flexible approach to the traditional office environment…
For over 35 years we have known that the secret to our success at John Rowan and Partners is our people and as a business we are only as good as the people who work with our clients. Attracting, training, and retaining the best people in the industry is a business-critical function for us and an area we always strive to improve on.
We always try to promote a healthy work environment and create a positive place to work. In our time in business we have grown from working in the back room of our founding partner, John Rowan's house in the eighties, through multiple office moves until we had over 7,000 sq ft of office space, over 100 desks, drawers, filing cabinets and getting through a huge amount of printer paper a month. Fifteen years ago having a sprawling office space was seen as a measurement for success!
In parallel to our burgeoning office space we developed flexible working policies and task-based management. Essentially freeing up our staff to work how they want and when they want as long as client deliverables were met to high standards and to agreed deadlines. But we soon realised there was a missing link – allowing our staff to work where they want. Without this, they weren't truly free.
Back in 2016 we undertook some research with Reading University to find out what undergraduates want from a future employer. Our findings showed us the importance of flexible working arrangements and that students wanted the freedom to choose how they worked. Those surveyed felt this would have a positive impact on their well-being, health and happiness.
It quickly became clear to us that even though we operated an open office layout, our assigned desks, fixed computers and phones were outdated, expensive and didn't fully support our approach to flexible working.
Invest in change
To truly embrace flexible working, we needed to give our staff the capability to work 'virtually' from any location. This meant a considerable investment into technology. Fast forward a few months and everyone has a high-quality laptop, and the company has a new much improved IT system providing simple remote access from any location. This had the unexpected benefit of improving staff happiness as once implemented we found out just how frustrated everyone had been with the old, slower, temperamental machines and systems.
Spaces for work
Our drive for better flexible working also presented the opportunity to create a more informal work space, designed to suit multiple working styles. Previously we had a huge amount of unused space, with multiple meeting rooms and a very large empty boardroom. It has to be said that it was certainly not lost on a company of surveyors and cost consultants that this also presented a clear opportunity to downsize rent and make better use of Ealing's increasingly expensive floor space!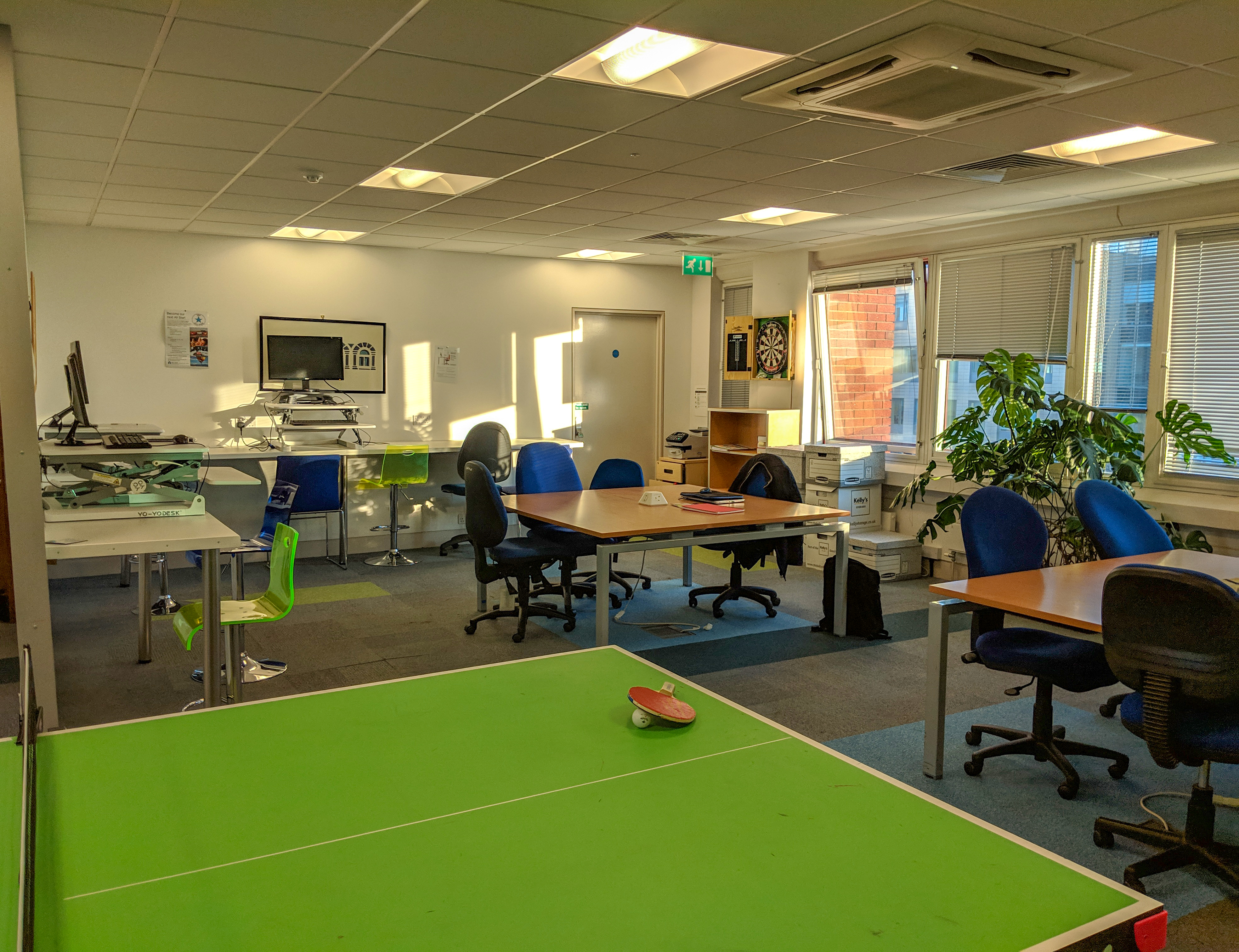 Go into any coffee shop in a major city in the week and 70% of the people in there are remote working. We wanted to emulate this, so we based our informal areas on this relaxed 'coffee house' style. The only exception to the rule is our core staff, such as accounts and administration, who understandably need storage space and for who hot desking would make their job harder.
To deliver true agile working it was clear that we would need the full buy-in of the senior management team. They needed to adapt to running their teams with staff who wouldn't always be in the office, situated next to them every day. We purposely worked with all our managers to prove to them that flexible working doesn't mean a loss of connectivity or engagement, and that technology can deliver improved team communication.
The human factor
That said, the biggest challenge has been dealing with human nature, which can often get in the way of any good idea. While our younger staff have adapted quickly, we also have staff who have been used to the traditional office for over 30 years. In the first instance some people just wanted to work from the same desk.
There is an education process to undertake to help people break out of their territories and embrace the change. It's important, because we want people to integrate, to learn from each other, so that they are aware of what colleagues are working on, the skills in other teams and different ways of working.
A better business
For the business, the benefits are multiple but first and foremost, even with the investment in IT and the reconfiguration, we have been able to reduce our space by 50% – a significant reduction on rent and rates, and we still have space to spare as even on our busiest day we are only 80% full. However, it must be said that if the main driver for agile working is rent reduction then it will likely fail due to the major cultural shift which is needed.
We are seeing an improvement in staff integration across teams, I've even witnessed some of the more senior members of the team embracing apps like Instagram, following recommendations from some of our more social media savvy members of staff. Overall our staff seem happier, more productive and have a better work life balance. I like to think we have empowered our staff to deliver their work from whatever environment suits them most – ultimately giving them the freedom they all wanted.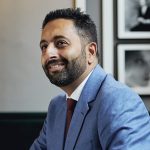 Gurpal Virdee
Managing Partner and Head of Building Surveying
"With the changes, the office is my favourite place to work, it's a great atmosphere with colleagues all around you to help with any issues. However, working from home does give you the option to focus on specific tasks that may require more concentration without the distractions of the office.
I think agile working makes us much more organised with our paperwork, mostly keeping electronic records rather than paper copies, as you would if you had a desk to let it pile up on! The best aspect for me is having the flexibility to work from anywhere with your laptop and mobile. The nature of my job means I'm constantly out at meetings so the ability to use my travel time efficiently by writing reports and speaking with clients on the move is a massive help."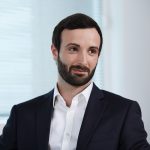 Dominic Cherry
Senior Employer's Agent / Quantity Surveyor