Asbestos training now provided by John Rowan and Partners with latest certification success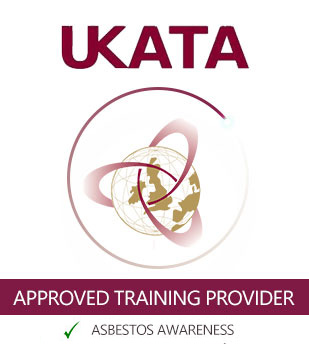 Sean Banks, Senior Asbestos Compliance Manager and Associate Partner at John Rowan and Partners has successfully completed his training to become a UK Asbestos Training Association Certified Asbestos Awareness Trainer.
The UK Asbestos Training Association (UKATA) is the leading authority on asbestos training.  It is recognised and respected for the high standards in asbestos training delivered by its members in accordance with current HSE Legislation.
Now a UKATA member, Sean can deliver Asbestos Awareness Training to workers and clients across the construction industry, although due to current coronavirus restrictions most of the current training will take place online.
Sean commented: "The UKATA recently raised concerns about the lack of asbestos training in the construction industry that has been undertaken since the start of the Covid-19 pandemic. Despite the re-opening of construction sites in May, the number of workers undertaking asbestos training courses has fallen by over 66%, so it is very timely that we are able to offer this training."
"Asbestos-related health issues can take anywhere between 15 to 60 years before presenting themselves. If training doesn't return to pre-Covid levels, the worry is that the number of deaths caused by asbestos could substantially increase over the coming decades."
Over and above UKATA requirements, Sean has over 15 years' experience within the asbestos arena, including, surveying, analysing, removal and management.  He passed a demanding test process, demonstrating comprehensive practical working knowledge and legislative requirements relating to the asbestos industry.
Head of Safety Compliance Team and Partner at John Rowan and Partners, Guy Chapman added "Sean is a great presenter – his courses deliver much more than just a syllabus as he is able to incorporate a wide range of past experiences relevant to his audiences workplace to bring the training to life!"
If you are interested in finding out more or would like to book an Asbestos Awareness training course, contact Sean on:
Email: sbanks@jrp.co.uk
Telephone: 07508 403 012