Dual framework success for John Rowan and Partners

Both minimum four-year frameworks will see the consultancy provide a range of services. For One Housing these include acting as Employer's Agent for the London Boroughs, which will include roles such as Principal Designer, Quantity Surveyor, Clerk of Works and Party Wall services. For Hyde they will be undertaking Employer's Agent, Cost Consultancy and CDM Services.
A key partner to One Housing since 2006, John Rowan and Partners has already helped them to deliver regeneration projects such as the Ladderswood Estate in Enfield with over 500 new homes, an 85-bedroom hotel and commercial space, feasibility assistance on the regeneration of Camden Goods Yard providing around 680 new homes, and the London Road development in Isleworth, to name but a few.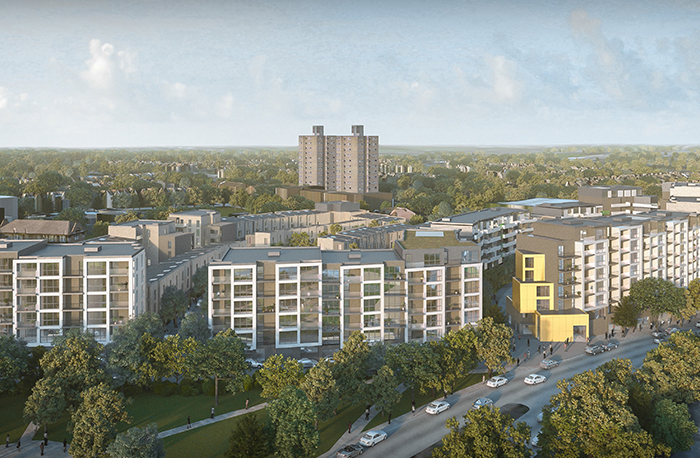 "We are pleased to play a continuing role in delivering much needed housing across London." "
Mash Halai, Chairman and Head of Residential Development and Regeneration at John Rowan and Partners, commented:
"We're so pleased to have re-secured our place with One Housing for another four years. We very much see ourselves as a key partner for their impressive housing delivery programme."
"For us it is great recognition of the strong relationship we have built with them, our high service delivery levels and the trust they place in us. We have recently been helping with their Bellamy Close and Byng Street redevelopment proposals, which they are working on with their residents to provide 100 new homes and we are pleased to play a continuing role in delivering much needed housing across London."
A member of G15, One Housing is focused on delivering more affordable housing where it is needed. Mike Johnson, One Housing's Group Development Director, commented:
"We have a significant development programme and anticipate delivering approximately 500 residential units per year, focusing on London and its commuter markets. Building long-term partnerships is at the core of what we do and we're very pleased to continue to have John Rowan and Partners within our team – supporting us to achieve our housing goals."
"We are looking forward to working with our new framework consultants including John Rowan and Partners who will help us to realise our housing aspirations to deliver both estate regeneration and, ultimately, a great home for everyone."
In the last twenty years, John Rowan and Partners has played a leading role in delivering 10,000 new homes in London and the South East – impressive experience that helped secure its first framework agreement with Hyde. This latest relationship brings the number of housing associations supported by John Rowan and Partners to over 15.
Established over 50 years ago, Hyde manages around 50,000 homes in London and the South East of England for more than 100,000 residents.
"This is the first time we have worked with The Hyde Group and we are immensely proud to have secured a place on their framework." Added Mash. "The win is testament to our people's experience and ability to deliver better communities. We are looking forward to demonstrating our quality employer's agent and quantity surveying services while supporting them in their housing delivery objectives."
Hyde has an impressive housing delivery programme and has set itself the target to deliver close to 1,500 homes per annum across all tenures and its geographic regions over the next four years.
Guy Slocombe, Group Business Development Director at Hyde, said:
"Delivering great quality homes for people who need them is at the heart of everything we do. We are looking forward to working with our new framework consultants including John Rowan and Partners who will help us to realise our housing aspirations to deliver both estate regeneration and, ultimately, a great home for everyone."