Insight magazine 40 years anniversary edition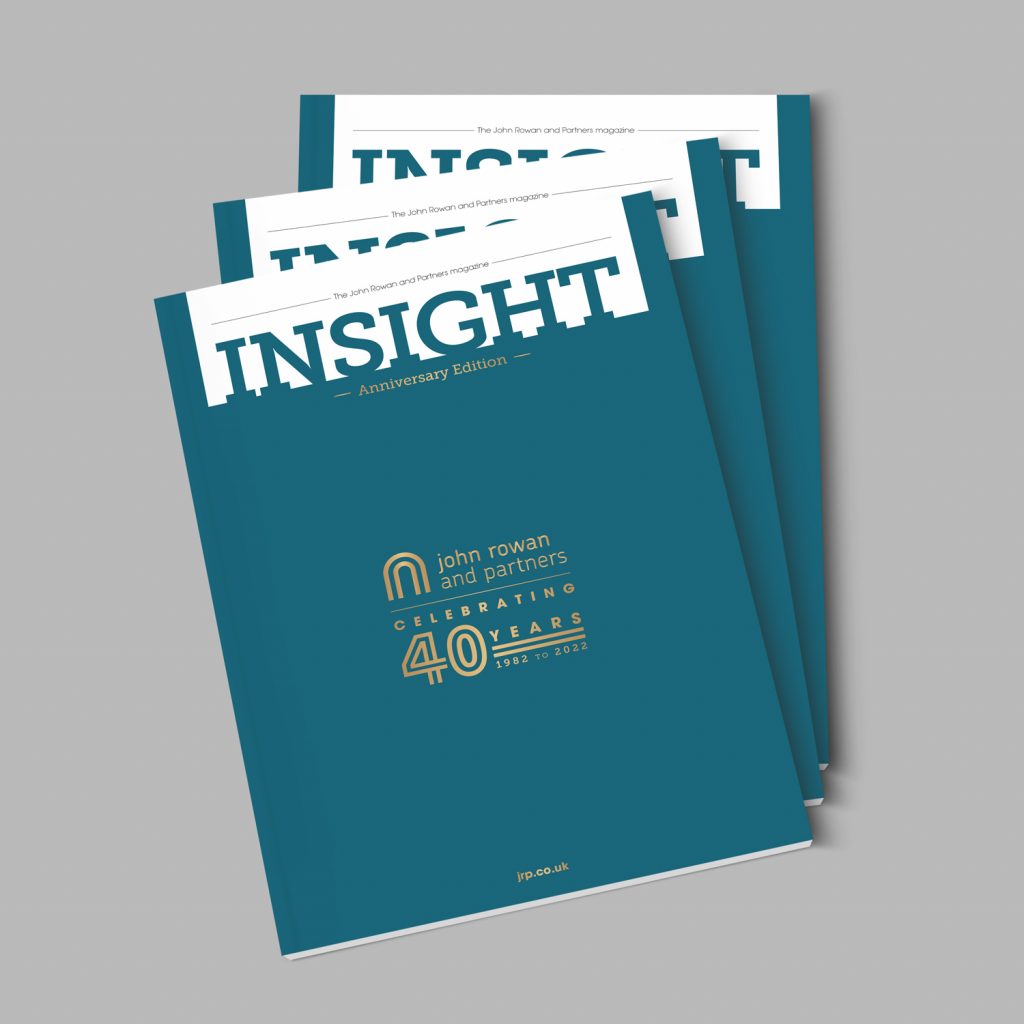 As you may already know, 2022 marks four decades in business for John Rowan and Partners. A not so insignificant amount of time for a construction consultancy that started in its founders' living room back in 1982.
To help celebrate our 40th birthday we have compiled an anniversary edition of our Insight magazine that looks at our journey so far and of course pays tribute to our founder John Rowan, who sadly passed away in 2006.
It's a great testament to John, and the core values he instilled in the business of being people-focused and working hard while still having fun – that they are still as important to the business today as they were then.
In this special issue we talk about what it means to us to achieve four decades in the construction industry and showcase some of the key milestones that helped to get us here.
We also take a look at some of our favourite projects, (as voted for by our people), unfortunately the list was too long to highlight them all! And we explain where the arches in our logo come from – for any of you who have ever wondered about the origins of our logo.
So, as we head into our next decade in business, we want to say a big thank you to all our clients and people (both past and present) that have worked and are working with us.
We hope you enjoy this edition
Gurpal Virdee, Managing Partner