John Rowan and Partners announce eight new promotions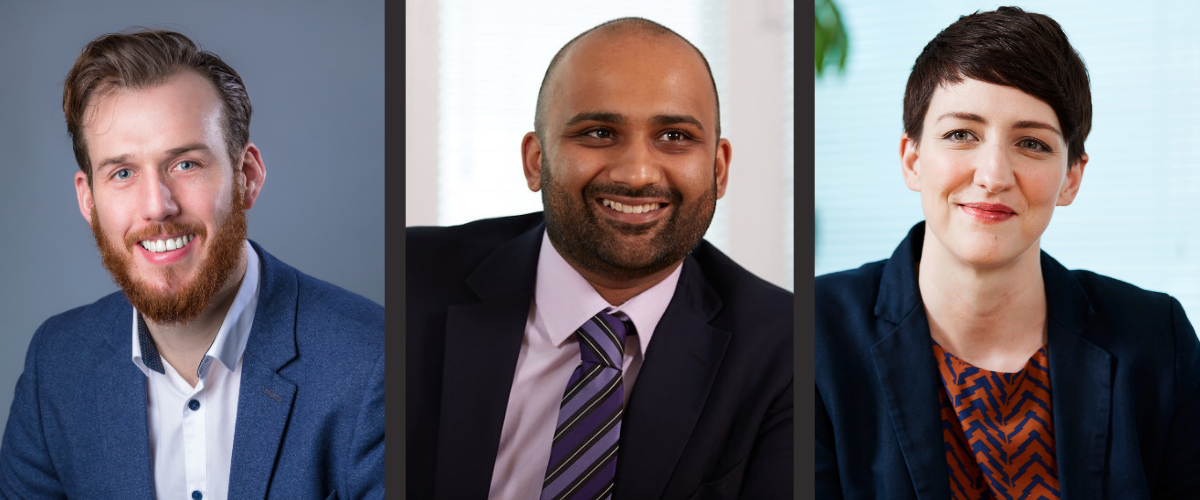 Calum Pearse, Krishan Halai and Elisabeth Faure
We are pleased to reveal the latest round of promotions which include one new Partner, two Associates and five internal promotions following our recent grade marking process.
The appointments reflect our strategy of recognising and nurturing talent from within the business.
Calum Pearse is now a Partner as well as continuing his role as Head of Building Surveying and Krishan Halai is now an Associate Partner.  The other promotions include Elisabeth Faure, Andy Kinash, Will Thomas, Rosie Cornforth, Aaron McColgan and Rob Worster.
Managing Partner, Gurpal Virdee, commented: "2020 was a testing year for all businesses and individuals alike. None of us could have predicted that we would be working remotely for almost 12 months as a result of the pandemic. So, it has been extremely rewarding for the Board and our Partners to be able to recognise these talented individuals and we look forward to supporting them as they continue to develop their careers within the company.
"Our strategic plan is to keep on growing and strengthening John Rowan and Partners and to further expand the range and quality of services which we offer our clients.  Investing in our people is an important part of that strategy."
Calum said "Being promoted to Partner has been a great start to the New Year. I look forward to supporting the continued success and growth of the business".
Krishan added "After a very surreal year, chuffed to be promoted to Associate Partner within the business. It's great to be a part of the John Rowan and Partners family and I am looking forward to helping to drive the business onwards and working with amazing people and clients."