John Rowan and Partners makes way for the Maestro at Brown's Mayfair
Leading construction consultancy, John Rowan and Partners, has completed the refurbishment of the world-famous, Brown's Hotel in Mayfair, London. Owned by long term client Rocco Forte Hotels, the company's commercial team has managed the complete renovation of the bar, restaurant and kitchen.
With a history of overseeing prestigious hotel refurbishments including the Savoy, and the Lowry, John Rowan and Partners was employed as Project Manager, Quantity Surveyor and Principal Designer and tasked with delivering the luxurious renovation in a very short period of time.
Paul Sherwood, Equity Partner at John Rowan and Partners commented: "The Hotel is a landmark building in Mayfair and a fantastic project for us to work on. We are also very lucky to be working with such a progressive client, the project partnership approach by the client team helped ensure that the whole project team was empowered and engaged to deliver a top quality re-design. The timeframe was challenging, but we have worked with Rocco Forte Hotels for many years and we are able to very quickly understand their brief and build a team to deliver success. As always the devil really is in the detail, and on this project the detail is wonderful!"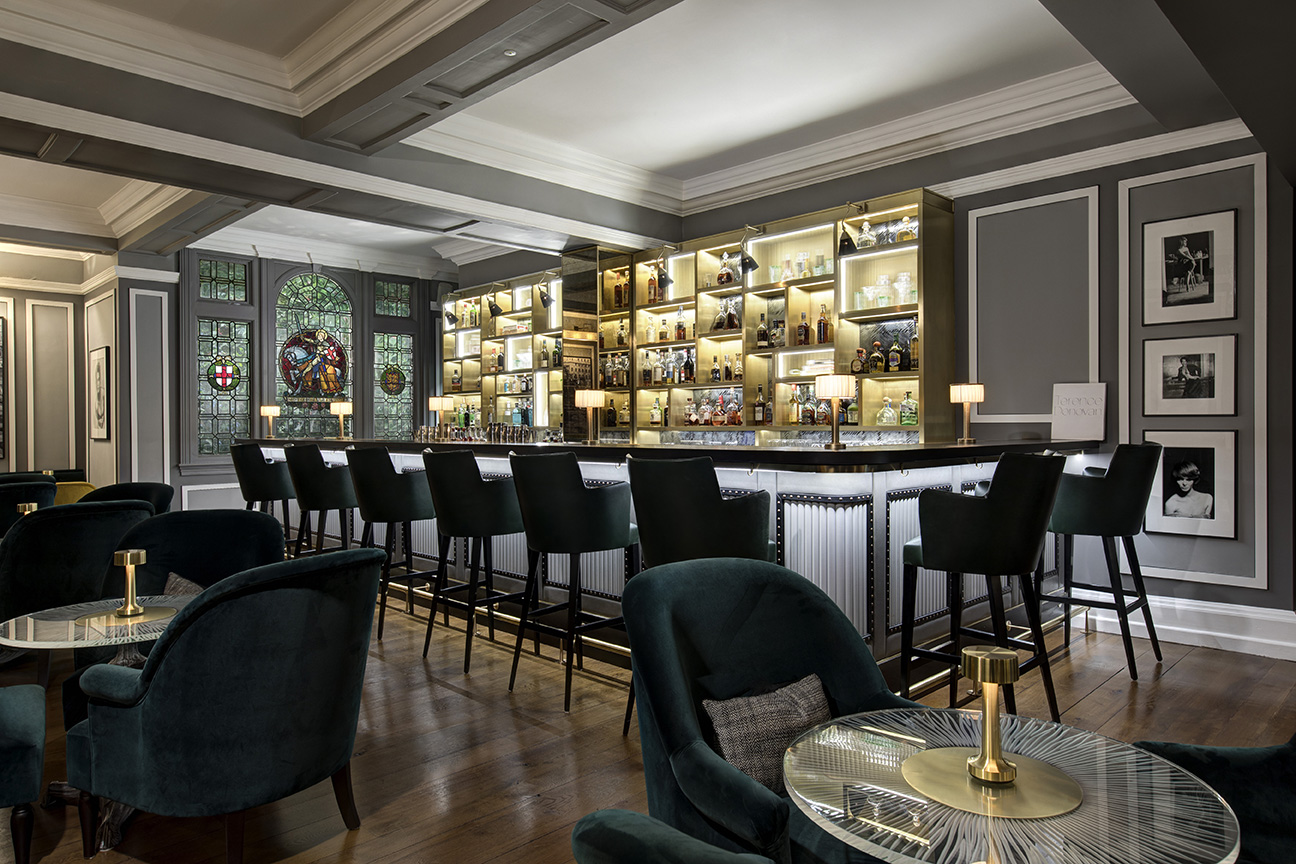 Famous for mixing its sophisticated Victorian origins with a contemporary feel, the renovation project builds on Brown's 180 years of luxury, refined elegance and sophistication. The new restaurant space is now home to Beck at Browns, where Michelin starred chef Heinz Beck has created a healthy menu featuring the highest quality produce. This destination restaurant can now be accessed directly from the new Albemarle street entrance.
Raising a glass alongside Heinz Beck is the world-famous barman, Salvatore Calabrese, who has now taken up residency across the hall in the Donovan Bar. Known around the world as 'The Maestro' due to his skills as a mixologist, Salvatore will offer 16 original cocktails from the newly renovated space.
The complete two-phase refurbishment to the bar, named after the British photographer Sir Terence Donovan, involved a new structural opening, to create an open plan space, a huge bespoke translucent glass bar and full bar fitout.
Sherwood added: "Designed by the Rocco Forte inhouse team the projects have a very personal feel, and this direct involvement guarantees the attention to detail which has made them famous around the world. Our role is very much about making their vision a reality – something I'm glad to say we excel at!"
John Rowan and Partners is also currently working on the Balmoral Hotel in Edinburgh for the Group.