John Rowan and Partners work with the Housing Forum on the creation of a new procurement guide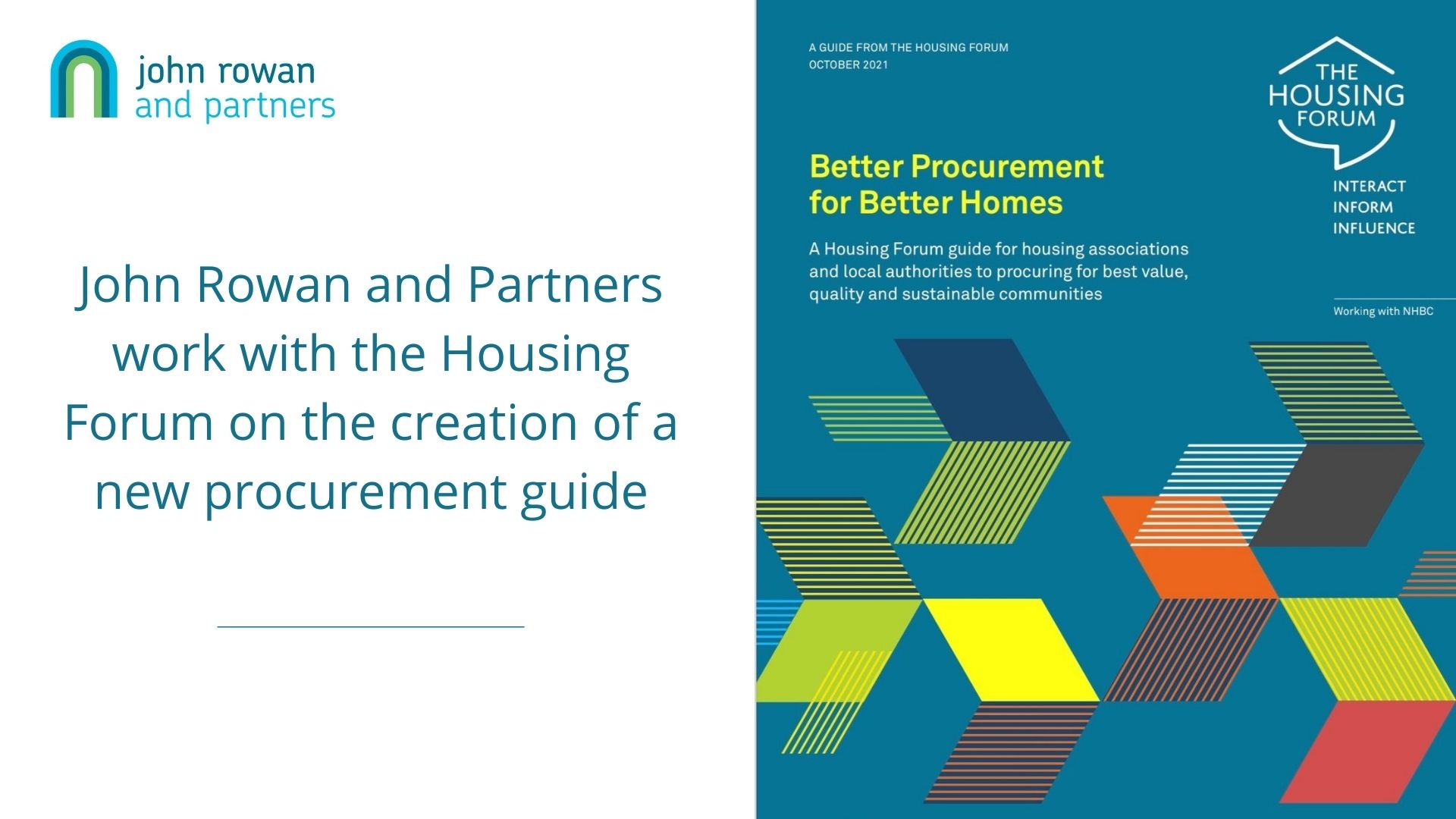 A hard-hitting new procurement guide to help housing providers avoid costly mistakes and deliver quality homes for their residents has just been launched – and John Rowan and Partners is among the expert contributors.
With plenty of expertise when it comes to best practice in procurement, John Rowan and Partners were pleased to be involved in developing the Housing Forum report.
The guide 'Better Procurement for Better Homes' was launched on Wednesday at the Forum's annual conference, which this year adopted 'Fit for the Future' as its theme.
"The guide sets out a series of guidelines for improving design and construction quality, helping to avoid costly mistakes and manage risks, and it's great to see the Housing Forum focusing on these important subjects," said Mash Halai, Chairman and Head of Residential Development and Regeneration for John Rowan and Partners.
JRP's contribution focused on looking at procuring quality on site, addressing construction methodology and instruction regimes.
Mash explained further: "Good design and best practice at a project's early stages can often be lost as a project goes on. This guide helps to provide advice on how to set a clear vision for the project's design procurement and delivery."
"There are lots of excellent tools such as building information management (BIM) processes and modern methods of construction (MMC) that can be brought into play to help ensure not only a continued focus on quality, but also help maintain that all-important golden thread of design information from the project's inception right through to handover."
He added: "We've made a number of recommendations within the chapter to help developers, including the importance of setting clear expectations for quality control and inspection regimes.
"This is a great opportunity for the whole sector to address these critical issues, and we hope the report will provide the whole housing supply chain with valuable, practical guidance."
Geeta Nanda, chief executive of Metropolitan Thames Valley Housing and Chair of the G15 group of housing associations, has endorsed the guide in its foreword and commented.  "There is so much to do in ensuring that we provide the very best places we can for people to live whilst using our money wisely. This guide shows how it can be done."
Read the guide in full here.