JRP build on longstanding relationships with new framework wins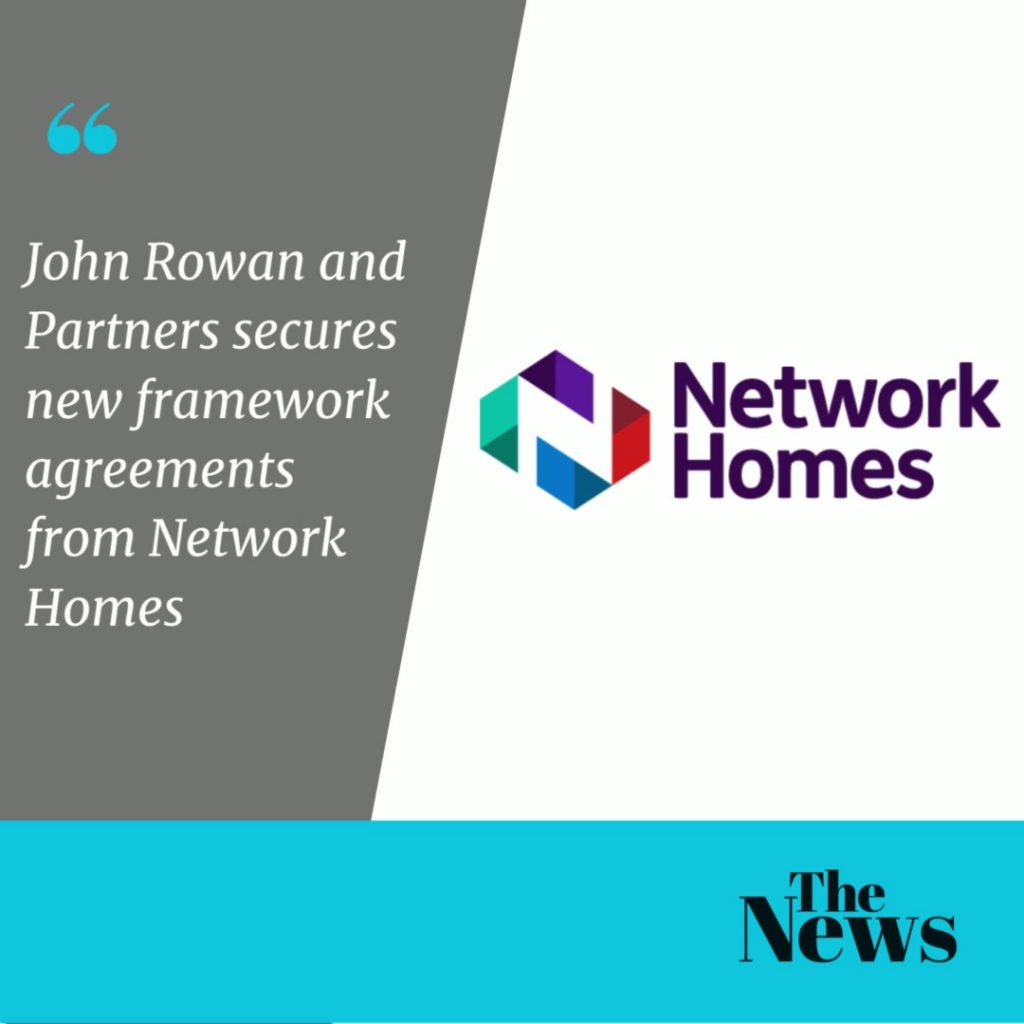 At John Rowan and Partners, we pride ourselves on our ability to build long-term client relationships and win repeat business. Testament to this is our ongoing relationship with Network Homes following the news that we have secured places on two of their new frameworks.
Network Homes is a long-standing client of John Rowan and Partners – and recently we were appointed to both the Clerk of Works and Building Safety frameworks.
"We've been working with Network Homes for over 15 years, and we're delighted that the company is continuing to place its trust in us as sector experts," said Robert Russell, Executive Director, John Rowan and Partners. "The Clerk of Works framework runs for four years and has an overall estimated value of £2m – £2.5m, and we're looking forward to continuing to support the delivery of their projects."
We have also been successful in earning a place on Network Homes' four-year building safety framework, for both general building consultancy and fire-related consultancy. It covers around 21,000 properties across approximately 18 London Boroughs and the surrounding counties. The majority of the works instructed will be located in Brent, Westminster, East London, SW9 and Hertford.
"We have a strong reputation in this sphere. With the recent introduction of new legislation – the Building Safety Act – which has been described as the biggest change to building safety in a generation, it's more important than ever that safety in all its guises is ensured and delivered at all stages of any construction project," said Gurpal Virdee, Managing Director at John Rowan and Partners.
"We've been supporting clients with building safety services for many years. From internal and external intrusive surveys and fire-related compliance inspections, through to external wall remediation projects. We are pleased to continue to deliver such support to Network Homes."