Magenta Court wins LABC Best Small Social Housing Development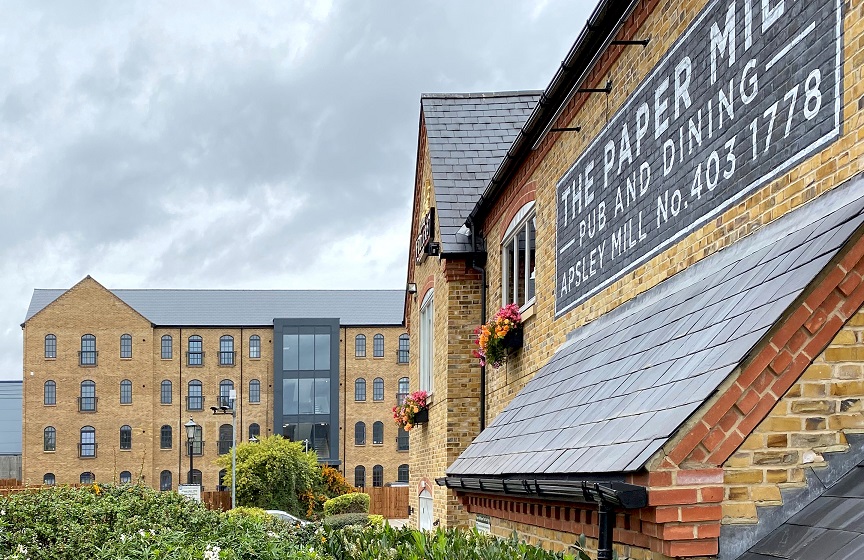 Congratulations to Dacorum Borough Council which has recently picked up the 2021 LABC Building Excellence Awards for the Best Small Social Housing Development.
John Rowan and Partners acted as Health and Safety advisors for the Magenta Court scheme, which contains a 29-flat development comprising of two four-storey blocks on the site of an historic paper mill in Apsley, Hertfordshire.
The project has already won a regional (Midlands) Local Authority Building Control (LABC) Excellence 2021 award in the 'best small housing' category. It has now gone on to win an award in the LABC 2021 national finals, much to the delight of Dacorum Borough Council, for whom the project marked an important step towards enabling them to achieve their social housing goals.
Images courtesy of Dacorum Borough Council
"It's great to see the project receive both regional and national accolades, and we congratulate the council on its achievement," said Gurpal Virdee, Managing Partner, John Rowan and Partners.
"The project was challenging for all the players, given its historical significance, the location next to the Grand Union canal and the need to factor in the two underground rivers that cross the site.
"We welcomed the opportunity to play a role in this award-winning development."
Congratulating all the participants in the Magenta Court project, Dacorum Borough Council's David Barrett, Group Manager, Housing Development, said: "We're pleased to have received peer recognition for the development of Magenta Court, which is now providing much needed homes for local people.
"Our success is a result of the excellent work and co-operation provided throughout by our project partners."
The project was built by Jarvis and the architect for Magenta Court was RG&P, the Employers Agent was John Lester Partnership, and the Site Inspector was Potter Raper.