Regenerating Barnet's largest housing estate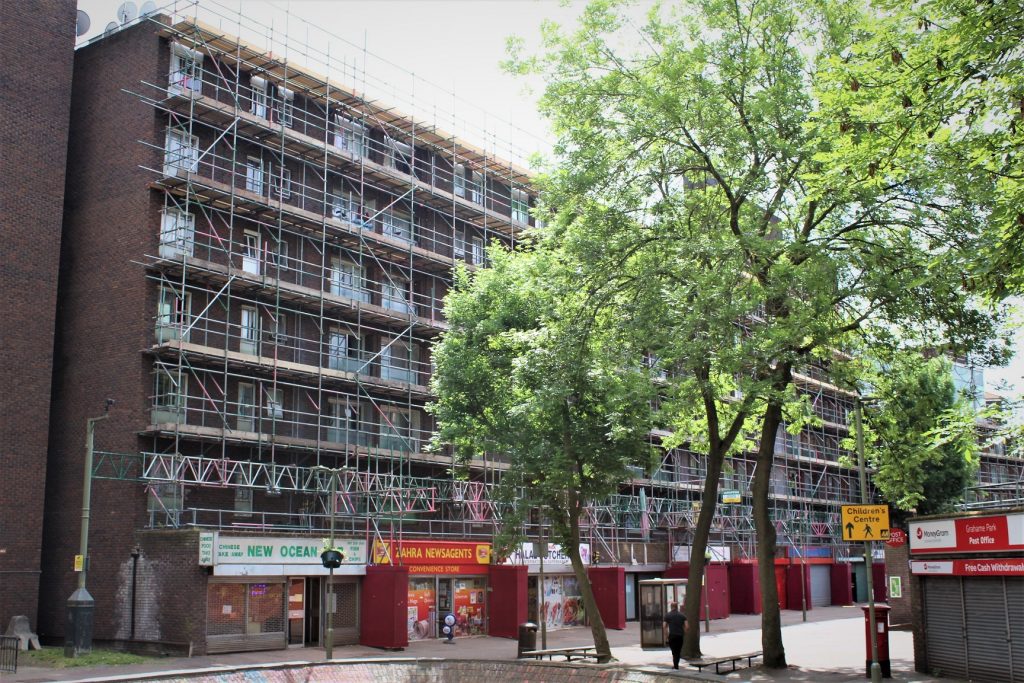 We are working on the regeneration of Grahame Park, London Borough of Barnet's largest housing estate on the site of the old Hendon Aerodrome in Colindale.
John Rowan and Partners has been appointed to oversee both the external and internal refurbishment of over 1,500 premises spread over several roads in Burnt Oak. The work includes external concrete brickwork and roofing renewal, window renewal and kitchen and bathroom replacements.
Darren Chapman, Senior Quantity Surveyor at John Rowan and Partners said "We have a long history of working with local authorities and delivering schemes that benefit and improve neighbourhoods.  This is a great project, that we're really pleased to be part of. It will help to transform the area and make a real difference to the community."
The regeneration of the estate was decided upon following a full consultation with Grahame Park residents. The work will improve the quality of housing by bringing them up to the Decent Homes Standard and enhance the overall layout of the estate.
We are providing a full suite of professional consultancy services including contract administration, cost management, building surveying and site inspections. In addition, we are providing value engineering options and maintaining close stakeholder engagement to ensure that the team deliver on their social value promises.
The project is being delivered by The Barnet Group, who is also the developer and resident social landlord for the scheme, on behalf of Barnet Council.