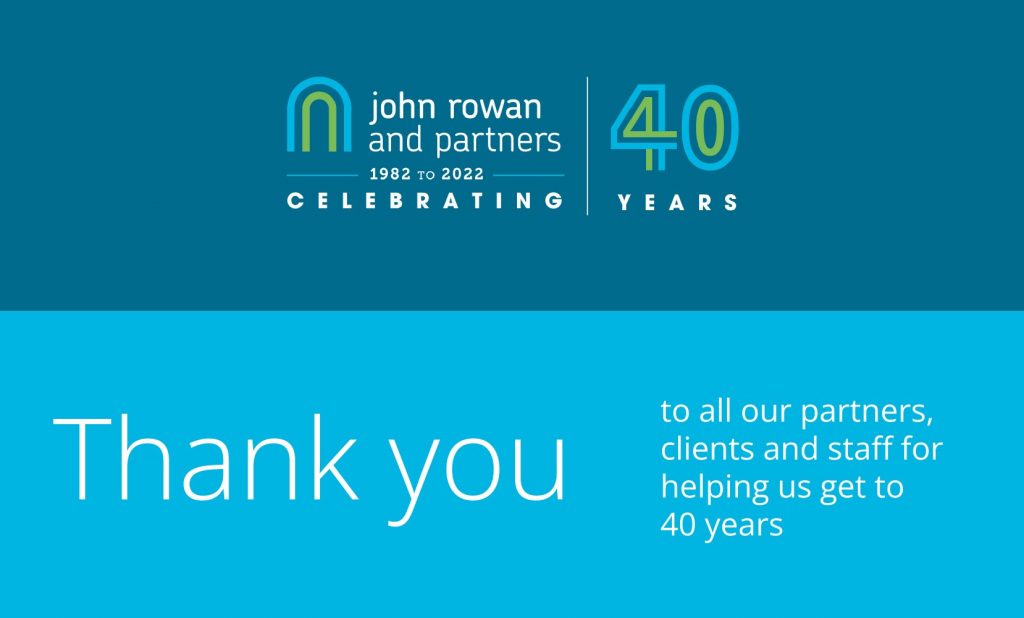 As we draw towards the end of the year, many of you will have seen that 2022 has marked four decades in business for John Rowan and Partners.
A not so insignificant amount of time for a construction consultancy that started in its founders' living room back in 1982.
As we head into our next decade in business, we want to say a big thank you to all our clients and people (both past and present) that have worked and are working with us.
As our motto states 'people thinking about people', we are a people business, and our success is ultimately down to all the great relationships we've had over the years.
We've been celebrating our 40th birthday with a series of articles, videos, and an anniversary edition of our Insight magazine.
Over the year we have discussed what 40 years means for a business like ours and, of course, paid tribute to our founder John Rowan, who sadly passed away in 2006.
It's a great testament to John, and the core values he instilled in the business of being people-focused and working hard while still having fun – that they are still as important to the business today as they were then.
So, thank you again to everyone who has supported us over the years.
We look forward to continuing to build upon the great relationships that exist and equally those that are yet to happen!
Mash Halai
Executive Director