Turkey-Syria Earthquake Appeal
As we know, a series of devastating earthquakes have hit Turkey and north-west Syria.
Our thoughts are with Turkey and Syria and those within Bellrock who have loved ones in the area or who have been affected by the earthquakes.
The Disasters Emergency Committee (DEC) are providing much needed urgent help. This includes search and rescue, medical treatment for the injured, shelter for those who have lost their homes, heating in safe spaces, blankets, warm clothes, and ensuring people have food and clean water.
To show our support, John Rowan and Partners and Bellrock will be making a donation.
If you would like to help, you can donate to the appeal on the DEC website. No donation is too big or too small.
For those that would like to donate food, clothes or essential items, local mosques within your area will be accepting donations.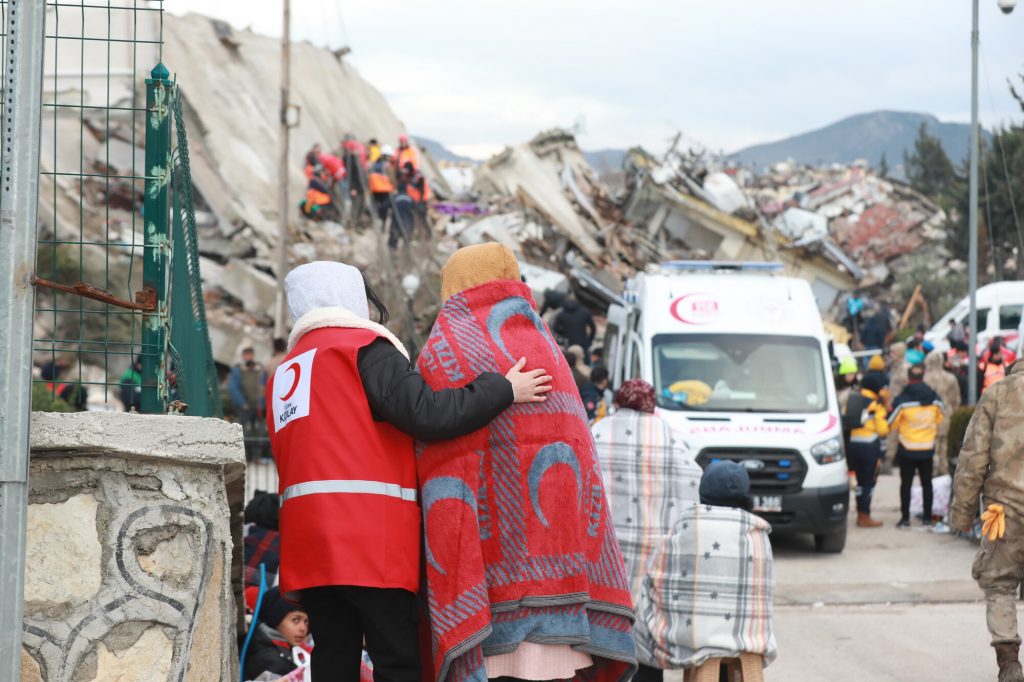 Photo credit: Turkish Red Crescent
The International Federation of Red Cross and Red Crescent Societies (IFRC) is launching Emergency Appeals for CHF 200 million to respond to a deadly 7.4 magnitude earthquake in Türkiye and Syria. The Turkish Red Crescent and Syrian Arab Red Crescent have immediately mobilized to support communities affected: needs are growing minute by minute. Rescue teams have been reaching hardest-hit areas where survivors remain trapped under rubble. In Turkey, teams from the Turkish Red Crescent deployed in ten affected provinces in the south and southeast regions with stocks of food and basic aid items such as tents and blankets to support those injured and evacuated. Their teams are also providing psychological support, distributing hot meals and sending its national stock of blood and plasma to the affected regions.