The time for grant funding is now
Homelessness and housing charity Shelter launched a new housing campaign this week, following the publication of a report by its social housing commission entitled 'Building for our future: a vision for social housing'. Construction consultancy, John Rowan and Partners welcome the recommendations made by Shelter. Chairman and Head of the Residential Development Team, Mash Halai, comments on the report's findings…
We fully support the findings of the report and commend Shelter and its group of independent commissioners for investing such a considerable amount of time and resource into developing the study and its subsequent findings.
According to Shelter, the study involved more than 31,000 people taking part in its 'Big Conversation' and included 20 organisations, 13 housing debates and 16 independent commissioners from across the public spectrum.
Highlighting the UK's well documented housing shortage the report and Shelter's subsequent campaign call on the Government to deliver 3.1 million more social homes over the next 20 years. This is the number of homes the report states is needed if we are to solve the social housing crisis and provide housing security for older private renters, those in need and over 1.2 million young families who currently face a lifetime of insecure private renting, according the to the report.
Shelter also wants to see land reform to reduce the cost of land for social housing and calls for a stronger voice for tenants, with a new regulator working across social and private renting to protect residents and enforce standards.
Increasing delivery
For most people, the answer to the housing crisis is simple – build more homes. But how this should or can be achieved remains one of the most hotly debated topics of our time.
For instance, there is still a question to be answered as to how the number of affordable homes built is broken down into genuinely affordable (social rented), affordable rented or shared ownership properties. This is of particular significance in London, where 80% of the market rent in most boroughs would be difficult to describe as affordable and a shared ownership purchase price of £550k is really stretching the definition.
But while the debate will likely continue, it's clear that the multiple issues holding back the delivery of social homes, such as planning regulation, land backing, reliance on private housebuilders and rising construction costs, are not going to be solved any time soon.
In the short term (or the next twenty years) we believe that the answer to delivering the proposed 3.1 million homes lies with supporting Housing Associations, leveraging Local Authority land and encouraging joint venture partnerships in one form or another.
HAs and LAs have a great appetite for building more homes (although it does tend to be HAs more so than LAs of late), but since the spending cuts of 2008, the incentives and grants have been taken away or dramatically reduced. This led to HAs seeking alternative sources of funding in the form of borrowing or cross-subsidy from private sale developments – both of which have led to a reduction in the number of social homes coming onto the market, as resource was directed into identifying and managing self funding streams.
Being forced to operate more like a private housebuilder means that HAs have had to restructure their traditional business models and been exposed to more risk. This has become apparent as the more challenging performance of the housing market has led to not only reduced sales of their private stock but, also delayed sales. Leading to even less profit being pushed back into the delivery of new affordable homes and cash flow challenges, that were once never an issue, with now stress testing and liquidity levels of huge importance!
Noting the macroeconomic targets to balance the books, we believe that now is the time for the Government to increase grant funding back to pre-recession levels. Without this, the challenges of new social housing development will only get worse and deepen the already struggling housing market. While many hope March 29th will bring fresh optimism and drive given that 2018 was stop/start for many as they juggled finances.
By working closely with LAs (including joint ventures), we know that HAs have the experience, capability and means to deliver the type of high-quality master plan schemes needed if we are to get anywhere close to delivering 300,000 homes a year.
With the HRA caps being lifted, LAs will become developers of social housing in their own right, some of them having not developed directly since the 1980's – but, again, extent of Government support will be the key!
You can find out more about Shelter's report and campaign here: https://england.shelter.org.uk/support_us/campaigns/a_vision_for_social_housing
"We fully support the findings of the report and commend Shelter and its group of independent commissioners for investing such a considerable amount of time and resource into developing the study and its subsequent findings."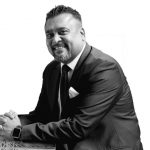 Mash Halai
Chairman and Head of the Residential Development Team