Equity Partner, Chairman and Head of Residential Development and Regeneration
Mash joined the firm in the mid-1990s while studying to obtain his degree in Quantity Surveying. Since then he has worked his way up to Equity Partner, Chairman and Head of the Residential Development and Regeneration team delivering new homes and regenerating local communities. Mash is a Spurs fan (which he states is as stressful as work!), bad golfer and keen cricketer.
Having spent his initial years working with blue chip clients such as Dixons Stores Group, Bass and Safeway, Mash understands the demands of high profile clients. Mash is a professional who builds strong partner relationships at all levels and combines a strategic vision with the ability to adapt quickly to different situations and demands.
Since 2003, Mash has been responsible for the development and successful delivery of residential development with a team providing Employer's Agent, Joint Venture and Cost Consultancy services. The team has expanded significantly and became a team in its own right in 2008. Major achievements since 2003 include the expansion of the residential development team delivering 500 new homes annually with further development of relationships with key current and new partners. The business team has a focused vision and profitable structured growth plans both in London and the South East.
As an Equity Partner since 2006, Mash is a key member of the strategic leadership team. At main board level following his appointment as Deputy Chair, in November 2013, his additional responsibilities include implementing key business initiatives such as Leadership Team Strategy Days and Strategic Business Development. In November 2015, Mash joined the newly formed Management Board responsible for the day to day operational matters of the business providing a clear efficient link between the Shareholders and Executive teams.
Mash was elected Chairman of John Rowan and Partners in 2017, whilst also continuing to lead the Residential team and advise clients. As Chairman, Mash led the setting of a clear 5-year business strategy, implemented increased governance and refocused the management structure and practices of the Partnership.
Since March 2014, Mash has been a Non-Executive Board Member and part of the Investment Committee at Origin Housing. Origin Housing is a residential developer and provider of affordable housing and care and support services in London and Hertfordshire, turning over in excess of £50m and managing over 6,500 homes.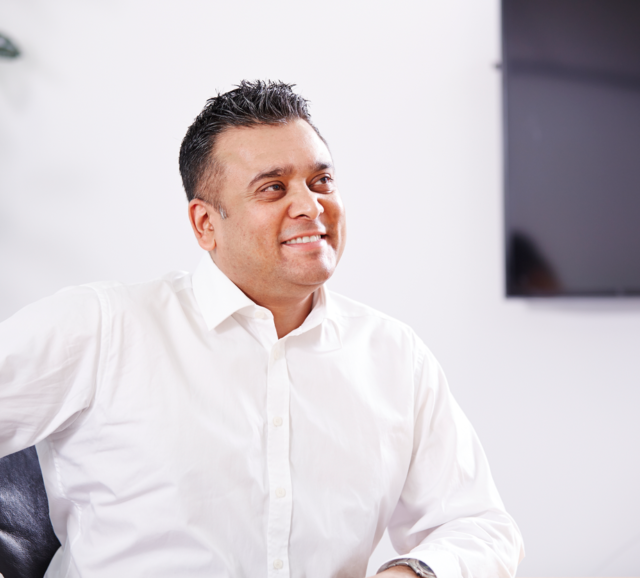 "

Reliable, proactive, trustworthy – words that spring to mind when describing Mash and how he has met all and surpassed many expectations with his help and assistance in the delivery of over 2,000 new homes for A2Dominion Group since 2003. We have placed our trust in Mash and his team to deliver another 1,000 new homes and support our vision to build high quality homes and communities.

"

Danny Lynch, Director of Land and Development

A2Dominion Group