John Rowan and Partners start work on their first major project with L&Q.
L&Q have been working with John Rowan and Partners on the construction of Wandsworth Exchange, a £70m strategic town centre redevelopment on the old South Thames College site.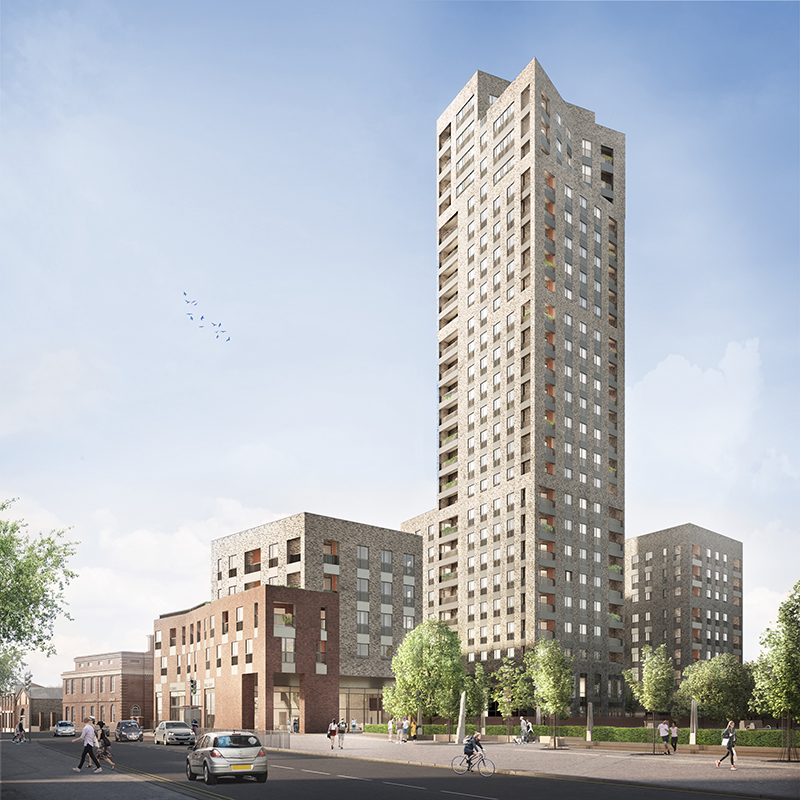 The development will deliver 201 new one, two and three-bedroom homes, including 21 shared ownership apartments – all within a short distance from central London.
More than just a housing development, Wandsworth Exchange, is set to deliver a whole new community with five commercial outlets, a library and refurbished teaching facilities for the college all in the heart of south London.
Mash Halai, Chairman at John Rowan and Partners said, "L&Q is one of the UK's leading housing associations, with the ambitious goal of delivering 100,000 new homes over the next ten years. Helping them towards this target is a very exciting prospect for us, and we hope Wandsworth Exchange will be the first of many collaborations between our two organisations."
Construction began in early 2017, and John Rowan and Partners are proud to announce that we are now acting as employer's agent and cost consultant for the project since mid-2018, working closely with the L&Q team to bring this fantastic project to completion.
Vicky Savage, L&Q's Regional Managing Director for the South Region, said "We're extremely happy to be working with John Rowan and Partners on one of our largest urban renewal projects in London. Their expertise in large complex projects will no doubt ensure that this project stays on course through to fruition."